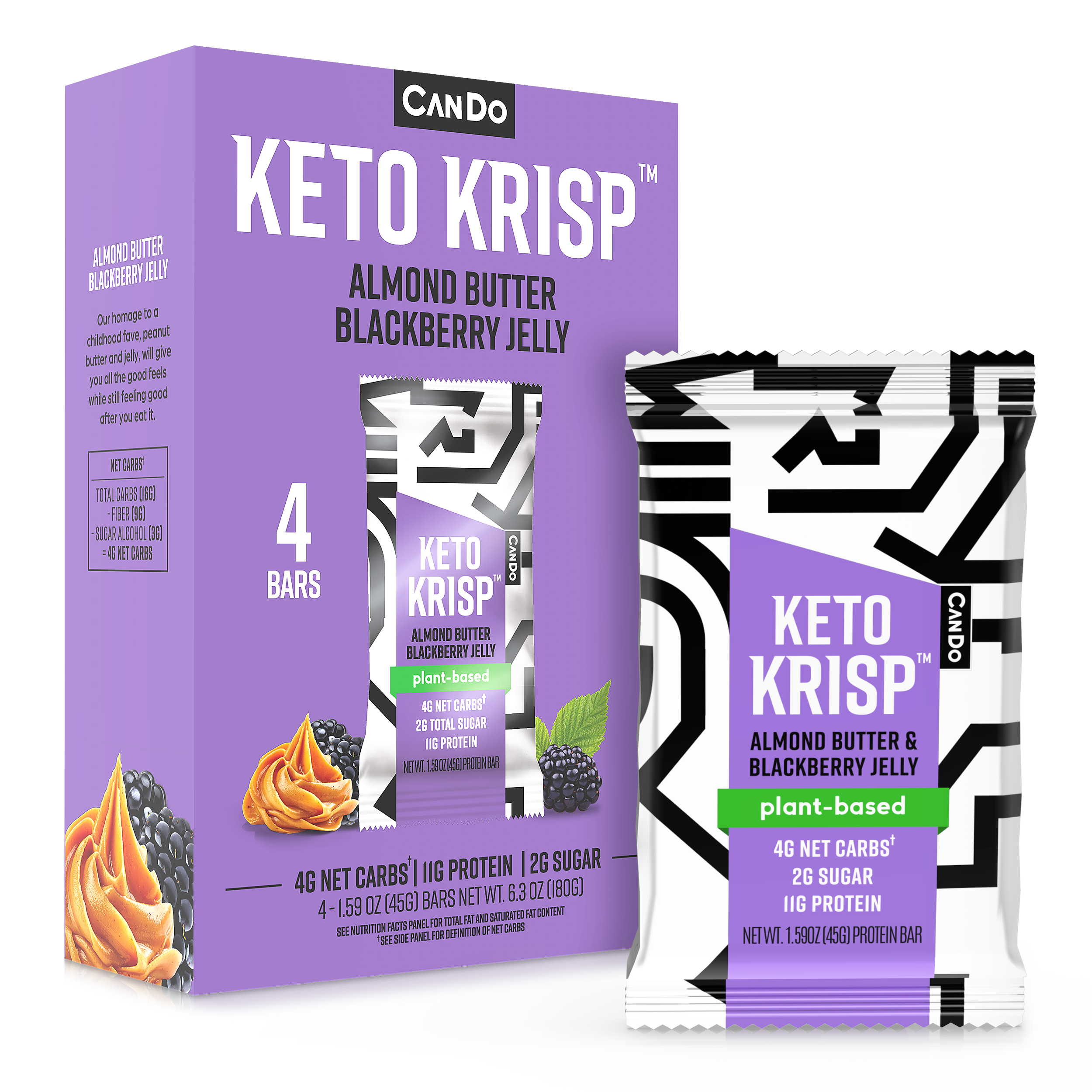 BLACKBERRY JELLY - (45g, 4 Ct) CADDY
Low carb Low sugar Gluten free
You asked, and we listened. Take your taste buds on a stroll down memory lane with our Almond Butter and Blackberry Jelly bar. Nostalgic of our favorite childhood lunch, peanut butter and jelly sandwich, we've combined almond butter and sprinkles of real blackberry dust to create a taste that will leave you longing for more.
VIEW NUTRITION FACTS
SAVE & GET REWARDED FOR BUYING WHAT YOU LOVE!
INDULGE IN OUR BESTSELLERS PACK! LIMITED QUANTITIES AVAILABLE!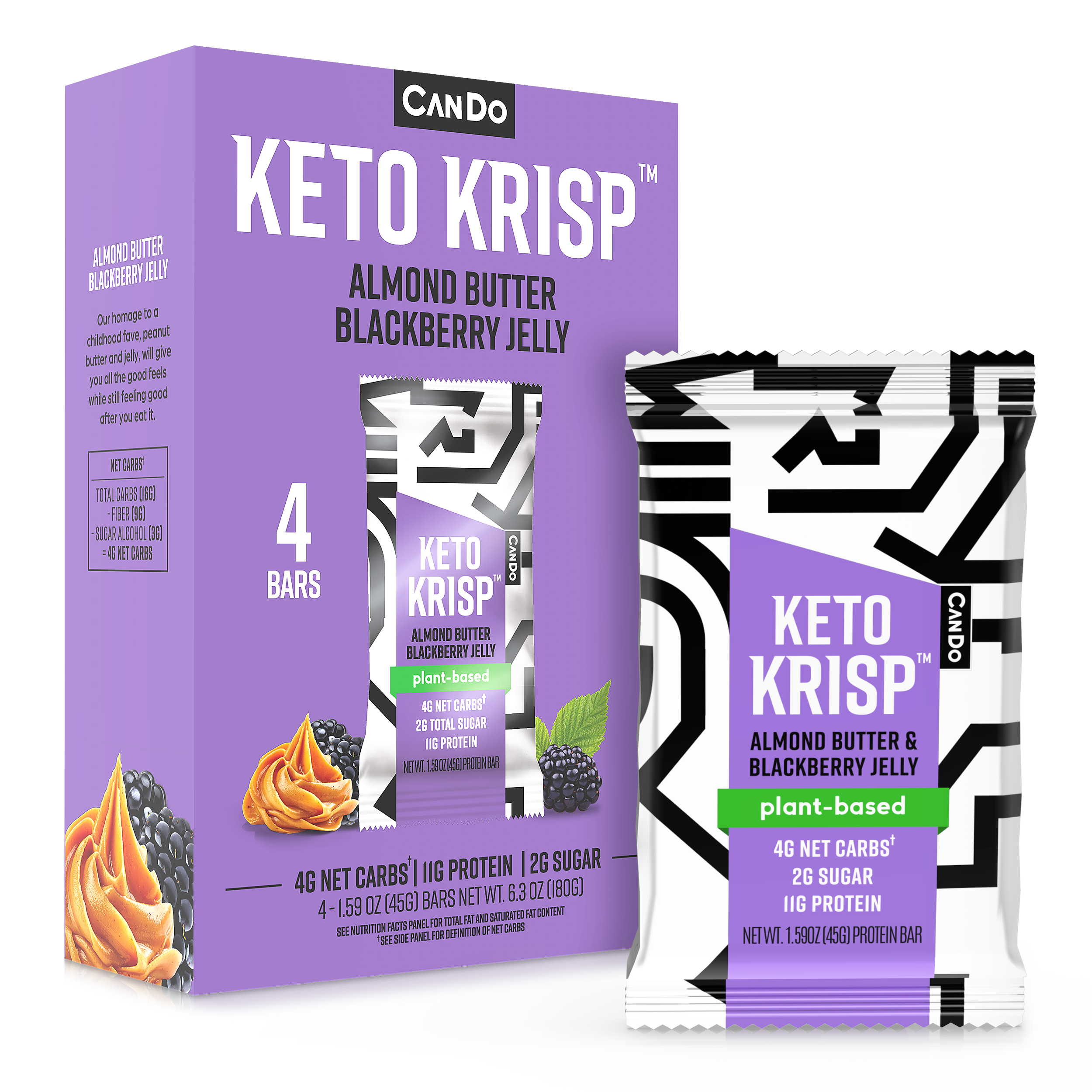 LOW CARB
Contains only 4g of
Net Carbs per bar
11G PROTEIN
Each Keto Krisp bar is
packed with 11g of protein
LOW SUGAR
Only 2g of sugar. No cane
sugar or corn syrup!
GLUTEN FREE
This is a bar for all: our
protein bars are gluten free
NATURAL
We steer clear of artificial
colors or preservatives.
HEALTHY FATS
MCT oil, coconut & almonds
offer a dose of healthy fats
HAVE YOUR BAR & EAT IT, TOO
vsvsvfvs