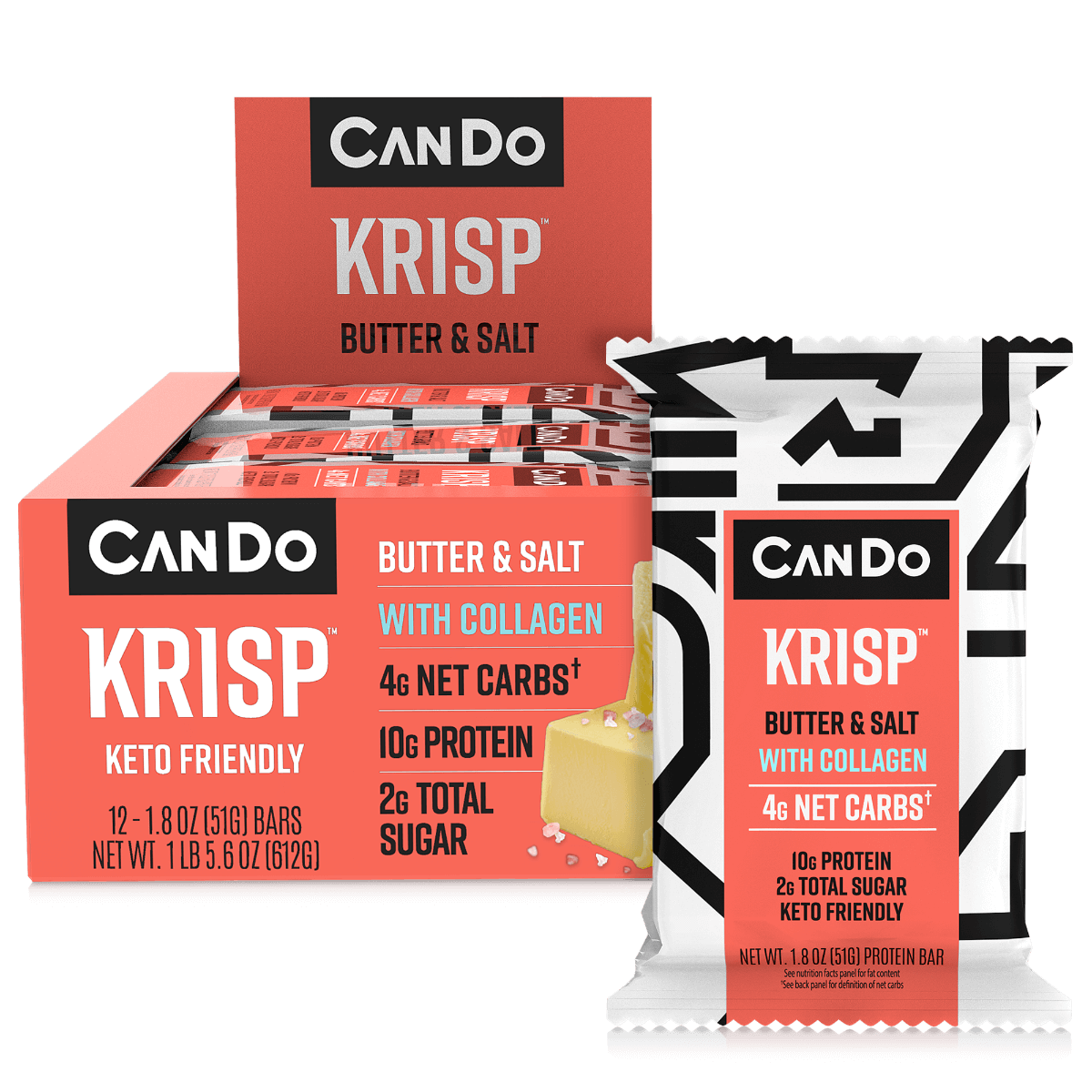 ✕
BUTTER & SALT (12-PACK)
Low carb Low sugar Gluten free
The best of both worlds in a bar: functional collagen meets indulgent flavor. Butter & Salt is a warm, buttery pastry balanced with notes of Himalayan sea salt. Made with grass-fed butter and collagen.
VIEW NUTRITION FACTS
How subscriptions work
Products are automatically delivered on your schedule. No obligation, modify or cancel your subscription anytime.
Learn more...
$35.99
12 box ( bars/box)
$35.99
12 box ( bars/box)
SAVE & GET REWARDED FOR BUYING WHAT YOU LOVE!
INDULGE IN OUR BESTSELLERS PACK! LIMITED QUANTITIES AVAILABLE!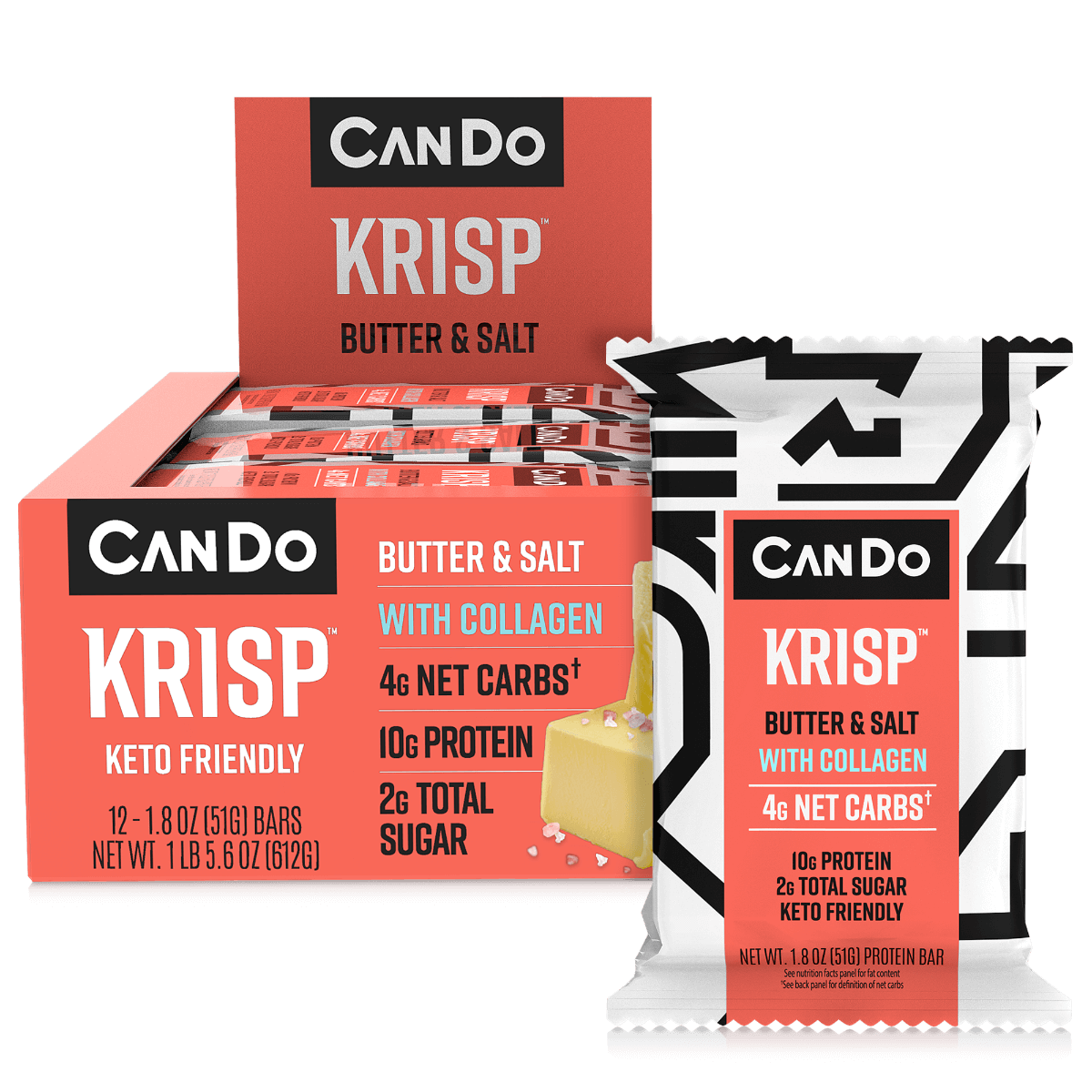 Crazy for cando? Buy on amazon today
and get 15% off your first order!
100% Happiness Guaranteed: Full Refund, No Questions Asked, & No Time Limit!
LOW CARB
Contains only 3g
of Net Carbs per bar
10G PROTEIN
Each Keto Krisp bar is
packed with 10g of protein
LOW SUGAR
Only 2g of sugar. No cane
sugar or corn syrup!
GLUTEN FREE
This is a bar for all: our
protein bars are gluten free
NATURAL
We steer clear of artificial
colors or preservatives
HEALTHY FATS
MCT oil, coconut & almonds
offer a dose of healthy fats
"This flavor takes the cake! I looked forward to today since I promised my husband I'd only eat one per day (they're that delicious)!"
US VS. THEM